We Accept Dentegra Dental Insurance
Preferred provider (PPO) for Dentegra Dental Insurance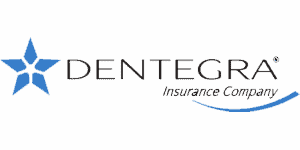 Seablue Dental of Kent proudly accepts Dentegra Dental insurance, making it the ideal dental provider for Kent area residents seeking a new dentist that accepts Dentegra Insurance. As an in-network preferred provider for Dentegra Dental PPO insurance plans in Kent WA, we offer our patients with Dentegra PPO plans quality care at guaranteed rates set in place by Dentegra Dental Insurance Company. We also accept all other major insurances and offer in-house membership plans for our uninsured patients.
To ensure you are eligible for coverage and benefits, check out the complete list of dental insurances we are in-network with by clicking here. If your dental insurance is not listed on our page, please call our office at 253-336-3000 to verify, and our friendly front office staff will be happy to assist you.
As a Dentegra dental provider, we have been offering their PPO plans for many years and have gained the experience and expertise needed to deliver top-quality dental care to our patients. Dentegra dental PPO plans allow you to choose your dentist and not be assigned one, giving you the freedom to get the dental treatment you want, and not just whatever may be the cheapest for the insurance company to pay!
Our administrative professionals process and file insurance claims for Dentegra policyholders, ensuring that our patients get the best possible value from their insurance plans at every turn. Our highly-rated dentists offer the very best in general dentistry, routine preventative care, cosmetic procedures, and oral surgery, serving patients throughout the region.
Dentist That Accepts Dentegra Dental Insurance
Seablue Dental understands how challenging it can be to find an exceptional dentist who accepts Dentegra Dental Insurance. We recognize the complexities involved in maximizing your dental coverage and filing claims on your own. Our mission is to provide our patients with top-quality dental care and outstanding customer service. Our compassionate administrative experts are committed to helping you in any way they can, from filing your claims to explaining each step of the process. Meanwhile, our highly skilled dentists offer the best possible care in the Kent area.
Don't hesitate to contact us today and schedule a consultation with any of the outstanding care providers within the Seablue Dental practice. We are dedicated to providing the best care to every member of your family, regardless of age. You no longer need to search for a great dentist that accepts Dentegra Dental Insurance because we've got you covered.
Schedule Your Dental Appointment Today!
Have any questions about your Dentegra dental insurance eligibility or benefits? Call today at (253) 336-3000