Preventative Dentistry refers to the practice and procedures that contribute to the overall health of a patients teeth and reduce the chance of further negative diagnoses. Preventative dentistry is both instructive, where the dental staff informs a patient the best way to take care of their teeth or follow up from a visit, and procedural, where a dentist will take action during a visit to prevent further cavities.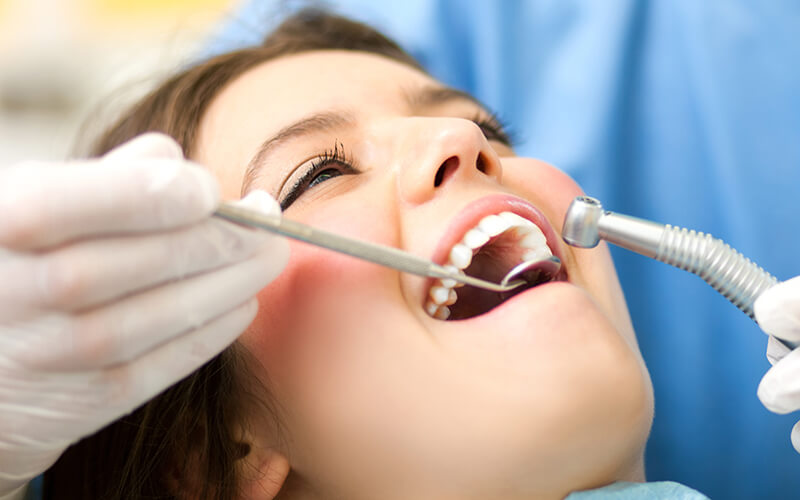 Preventive Dentistry At Home
In order to prevent cavities and increase the health of your teeth, here are some of the biggest contributing factors toward a healthy mouth that do not involve help from your dentist at Seablue Dental of Kent
Brushing your teeth – The most obvious choice brushing your teeth is especially important after eating sweets. Brush your teeth at least twice a day with a soft-bristled toothbrush. Use fluoride toothpaste to remove food particles and plaque from the tooth surfaces. Also be sure to brush the top surface of your tongue; this will remove any extra plaque-causing food particles, and help keep your breath fresh!
Flossing – Flossing is always stressed, but rarely done! Remember flossing should be performed daily – a lot of the harmful bacteria live between your teeth or in places that you toothbrush cannot reach. Clean between your teeth by flossing at least once a day. You can also use a mouthwash to help kill bacteria and freshen your breath. Floss and mouthwash will help remove plaque and food particles from between the teeth and under the gum line.
Eat a balanced diet – Limiting your sugar intake can be one of the biggest factors toward what happens in your mouth. Remember, bacteria and infections love sugar. Drink plenty of water, especially after sweets.
Genetics – Unbelievably, some factors like saliva production are completely out of your control! Some people are more prone to cavities than others.
Preventive Dentistry At Seablue Dental Clinic Kent WA
Although there is plenty to be done at home, some work will be needed in our office. Here are the practices and procedures we employ to ensure that you live a healthy life!
Regular visits – You won't know what needs attention unless you find out. During your visits you can schedule your next cleaning and check up on the progress of your at-home habits.
Education – Our friendly and knowledgeable staff will guide you on how to care for your teeth at home and provide any additional instructions based on individual diagnoses and feedback.
Fluoride – Fluoride helps resist tooth decay, your dental team will know the correct level to provide and it usually takes less than 15 minutes to perform. We have lots of great flavors!
Sealants – The surface of your teeth takes a lot of wear and tear, that is why we offer sealants to help add an additional layer of protection to your teeth. Sealants are one of the most effective methods of preventing decay on the surfaces where they are placed. The majority of decay on back teeth starts in the grooves and pits of chewing surfaces, especially during the first few years after their eruption. Sealing these surfaces with composite resins prevents this kind of decay. Although it is still a possibility that decay may develop on surfaces in between teeth, sealants significantly reduce the overall chance of having cavities. Preventative dentistry is important to maintain a healthy mouth and contributes toward a healthy and holistic lifestyle. Call us for any more general knowledge or to schedule your next bi-annual visit!
Mouthguard – If you play sports, be sure to ask your dentist about special mouthguards designed to protect your smile.
Nightguard – If you clinch or grind, consult with you dentist about a night guard
If it's been six months since your last dental checkup, then it's time to contact our practice and schedule your next appointment!
Brushing Instructions
Flossing Instructions


Step 1: Place your toothbrush at a 45-degree angle to your gum.
Step 2: Brush gently in a circular motion.
Step 3: Brush the outer, inner, and chewing surfaces of each tooth.
Step 4: Use the tip of your brush for the inner surface of your front teeth.
Step 1: Wind about 18 inches of floss around your fingers as shown. Most of it should be wrapped around one finger, and the other finger takes it up as the floss is used.
Step 2: Use your thumbs and forefingers to guide about one inch of floss between your teeth.
Step 3: Holding the floss tightly, gently saw it between your teeth. Then curve the floss into a C-shape against one tooth and gently slide it beneath your gums.
Step 4: Slide the floss up and down, repeating for each tooth.
Seablue Dental Office FAQ
How often should I visit my dentist?
Everyone's needs are different, so have a chat to your dentist about how often you need to have your teeth checked by them based on the condition of your mouth, teeth and gums. It's recommended that children see their dentist at least once a year.
Why are regular dental assessments so important?
Regular checkups keep you updated with your oral health and help diagnose and timely treatment of any problems developing in your tooth or gums or oral tissues.
How do I know if my teeth are healthy?
You dentist will conduct an exam and x-rays at your dental visits and educate you about your oral health.
How do I book my appointment in case of an emergency?
How can I improve my oral hygiene?
Regular brushing and flossing after every meal should keep the food particles from depositing in crevices of your tooth and hence keeps the harmful bacteria causing the tooth decay in check.
Should I call 911 in case of a dental emergency?
If there is a medical emergency or life threatening condition, call 911 or go to nearest ER.
Is root canal an emergency
Sometimes. Contact us for a consultation.