ClearCorrect clear aligners straighten teeth invisibly, without metal braces
Clear Correct is a clear aligner system used to straighten teeth as an alternative to traditional braces. Similar to other clear aligner brands (like Invisalign) available to dentists or orthodontists certified to offer them to their patients, ClearCorrect straightens teeth using a series of clear, custom-made, removable aligners that gradually move teeth a little bit at a time, eventually correcting the teeth and smile to elicit a new, revitalized look.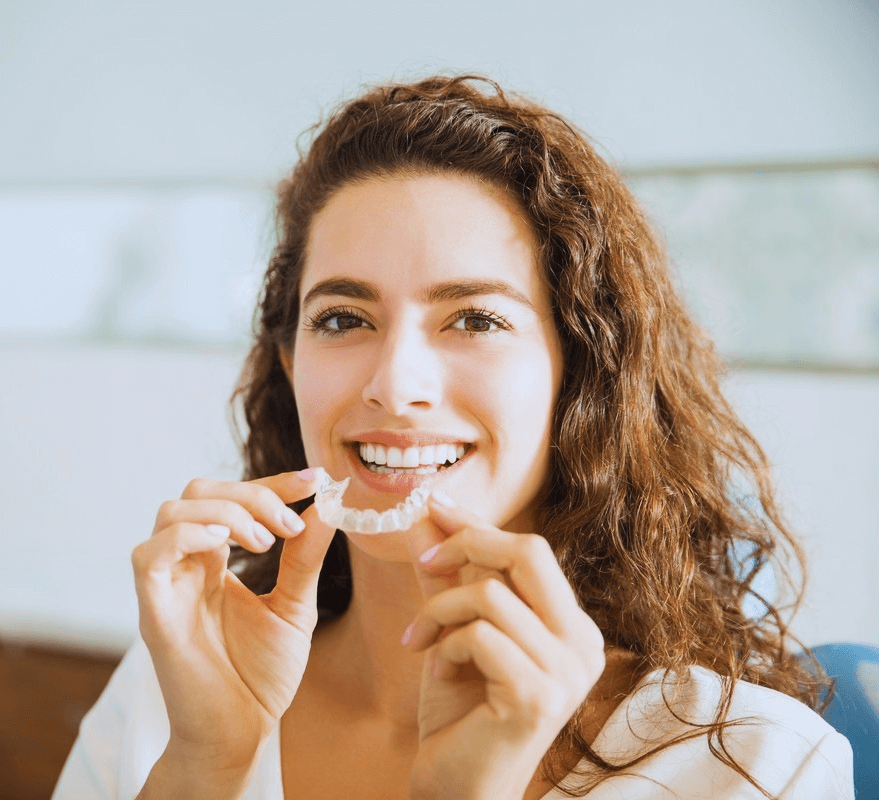 Clear aligners show off your smile, so most people won't even notice you're wearing them.
It's easy to remove aligners and eat whatever you like. There are no wires to trap food or get in the way when you floss.
Seablue Dental Office FAQ
How often should I visit my dentist?
Everyone's needs are different, so have a chat to your dentist about how often you need to have your teeth checked by them based on the condition of your mouth, teeth and gums. It's recommended that children see their dentist at least once a year.
Why are regular dental assessments so important?
Regular checkups keep you updated with your oral health and help diagnose and timely treatment of any problems developing in your tooth or gums or oral tissues.
How do I know if my teeth are healthy?
You dentist will conduct an exam and x-rays at your dental visits and educate you about your oral health.
How do I book my appointment in case of an emergency?
How can I improve my oral hygiene?
Regular brushing and flossing after every meal should keep the food particles from depositing in crevices of your tooth and hence keeps the harmful bacteria causing the tooth decay in check.
Should I call 911 in case of a dental emergency?
If there is a medical emergency or life threatening condition, call 911 or go to nearest ER.
Is root canal an emergency
Sometimes. Contact us for a consultation.