Partial & Complete Dentures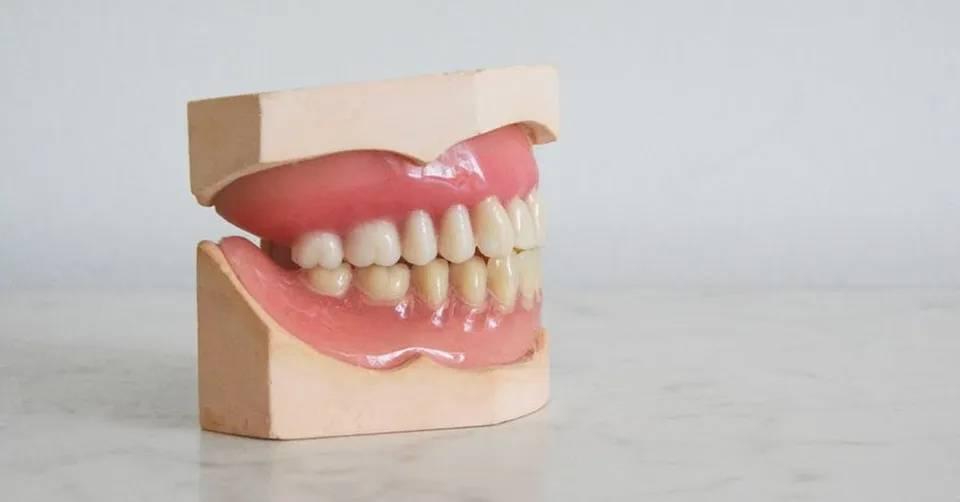 Dentures are one of the prominent and affordable solution to the teeth loss and they are less costly as well in comparison to dental implants, but need a different kind of care. The recent time dentures are also known as the fake teeth. Dentures are natural-looking replacement teeth that are removable However, they are unlike the one's our elders used to wear, instead they are much more comfortable and have a natural look. Depending on the patient's preferences and budget, dentures can be crafted for maximum comfort and fracture resistance backed up by limited warranties.
There are two types of dentures: full and partial. Full dentures are given to patients when all of the natural teeth have been removed. Partial dentures are attached to a metal frame that is connected to your natural teeth and are used to fill in where permanent teeth have been removed. Just like natural teeth, dentures need to be properly cared for. Use a gentle cleanser to brush your dentures, always keep them moist when they're not in use, and be sure to keep your tongue and gums clean as well.
Finding the best solution of getting the Dentures is easier from Seablue Dental of Kent WA. Our dentists holds a great experience in preparing dentures for our patients and replacing the damaged teeth or placing the new ones in place of empty dental space.
More than 60 percent of American adults are missing one or more teeth? Approximately 10 percent are missing all of their teeth – requiring a prosthetic solution that will restore function and aesthetics to their smiles. Many of those dental patients choose partial or full dentures to replace missing teeth. In fact, it is estimated that 35 million Americans currently wear partial or full dentures – a number that is only expected to rise as baby boomers begin to reach retirement.
Which Type Of Denture Would Suit You?
The primary aim of putting dentures is to help the ones who have lost few or all of their teeth and have issues with eating, smiling, or speaking like others. Dentures are custom made depending upon the structure of an individual's mouth. Herein, our dentist in Kent will help you to know what type of Denture is suitable for you:
This type of conventional denture also known as complete dentures is placed when all the remaining teeth in the mouth are removed and the tissues are properly healed. The healing duration may take a few months and till the time the patient has to remain without teeth.
Full dentures will help improve your self-confidence after you have lost your natural teeth. It might take few visits for you to get adjusted to your new dentures comfortably and reline might be needed soon after you receive your new dentures. If you have full dentures, you will need to remove them for cleaning and take them out at night.
These types are suitable for the ones who do not wish to be without teeth till the healing time of the tissues. These are removable plastic or metal frameworks carrying artificial teeth.
Dentists at Seablue Dental, Kent, WA can deliver a temporary or "immediate" full dentures immediately or once all dental extractions are performed. This may even be fitted and worn the same day as your teeth are removed. But, the relining of the denture is needed as once the supportive teeth bones get healed, they reshape. This loosens the denture which must be brought back to shape again.
A removable partial denture is an appliance that can replace one or more missing teeth. Removable partial dentures are attached to your natural teeth with metal clasps or devices called precision attachments and keep it in position. This type remains resting on a metal framework and needs to be removed for cleaning. The crowns are also used to serve as anchors for these dentures. They also act as a removable alternative to dental bridges.
There are different types of dentures, but they commonly include a metal and/or acrylic (plastic) base with plastic or porcelain artificial teeth.
Esthetic appearance and speech is restored along with the ability to eat confidently and efficiently, and these clasps are hidden so that they can't be seen when you smile or talk.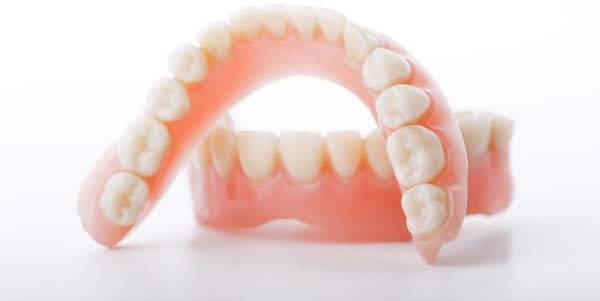 A huge number of materials are available that can be used for preparing the human denture. Let's take a look at the material that Vida Dental uses to prepare the dentures:
They are made of the Porcelain or resin. However, the former is used more as it has more durability and strength and even used in recent times. Porcelain is translucent and is similar to the tooth enamel color. This easily gets matched with the natural teeth color. They are heated so well that they turn hard by giving durability to the denture.
The Framework Material: Framework is used to give support to the dentures and known as the full or a partial plate formed using the firm acrylic resin or from the nylon polymer. The gum impression of patients is taken and molded on a wax model over which the teeth are added. The acrylic resin matches aptly with the gum color. Metal platers are also good as they are stronger and have more life span and they also fit nicely in the mouth and can be easily hidden behind the teeth.
Our expert, Dr. Cutino from Vida Dental Coral Gables also avails the tips to keep your dentures safe and durable. Few of them are:
Stand over a towel or a sink full of water while handling them
Brush the dentures daily having soft bristles
Use Denture Cleaner to clean, such as ultrasonic cleaners
Keep them in a moist place
Seablue Dental Office FAQ
Am I a candidate for dentures?
You may be a candidate for dentures if you are missing one or more teeth and are in need of an affordable prosthetic solution. Most denture wearers find that partial and full dentures can restore much of their original tooth function – not to mention create a beautiful, natural-looking smile. To find out if dentures are right for you, schedule a consultation with your dentist.
What should I expect when being fit for dentures?
If you have any decayed or damaged teeth that need to be removed, they will be extracted before your dentist takes an impression of your remaining gum structure, as well as the roof of your mouth. This impression will be sent to a dental lab for denture fabrication. When the completed dentures are completed, you will return to your dentist for a final fitting.
Will I need to follow any special instructions to care for my new dentures?
Yes. Dentures are removable prosthetics that will need to be cleaned and brushed daily. You should also brush your gums daily to prevent infections caused by bacteria. Your dentures should be kept in water when they aren't in use to prevent them from warping. Keep in mind that it may take some time to adjust to dentures as you learn how to use the muscles in your cheeks and tongue to keep them in place. But over time, you should begin to feel more comfortable with your new prosthetics.